An arrest is something you can never be prepared to handle, and when it happens, you need a fast Las Vegas bail bonds company or a Las Vegas bail bondsman. Receiving a call from a loved one that they are in jail can be very frustrating and confusing. Being informed may help ease the confusion, here are some few things you need to know about bail bonds in Las Vegas
Fast Las Vegas Bail Bonds Company
An arrest is something you can never be prepared to handle, and when it happens, you need a fast Las Vegas bail bonds company or a Las Vegas bail bondsman. Receiving a call from a loved one that they are in jail can be very frustrating and confusing. Being informed may help ease the confusion, here are some few things you need to know about bail bonds in Las Vegas
What is a Bail Bond?
A bail bond refers to a written promise signed by a defendant to pay an amount determined by a court should he or she fail to appear in court for a designated criminal proceeding at the given date and time. A surety, a person who may act in place of another, may also sign the document.
The CCDC accepts Bail Bonds Las Vegas
How does a Bail Bond in Las Vegas work
In Las Vegas, once a person has been arrested they are taken to a jail facility for booking and then taken to a jail cell once the booking is complete. According to Nevada law, a Las Vegas bail bondsman collects 15% of the bail amount as premium. You can pay upfront, or use an accredited Las Vegas bail bonds agency such as eBAIL to guarantee full payment. For legal reasons, jurisdictions in many holding facilities only allow a bail bondsman inside, and at this point, you may seek a good Las Vegas bail bondsman.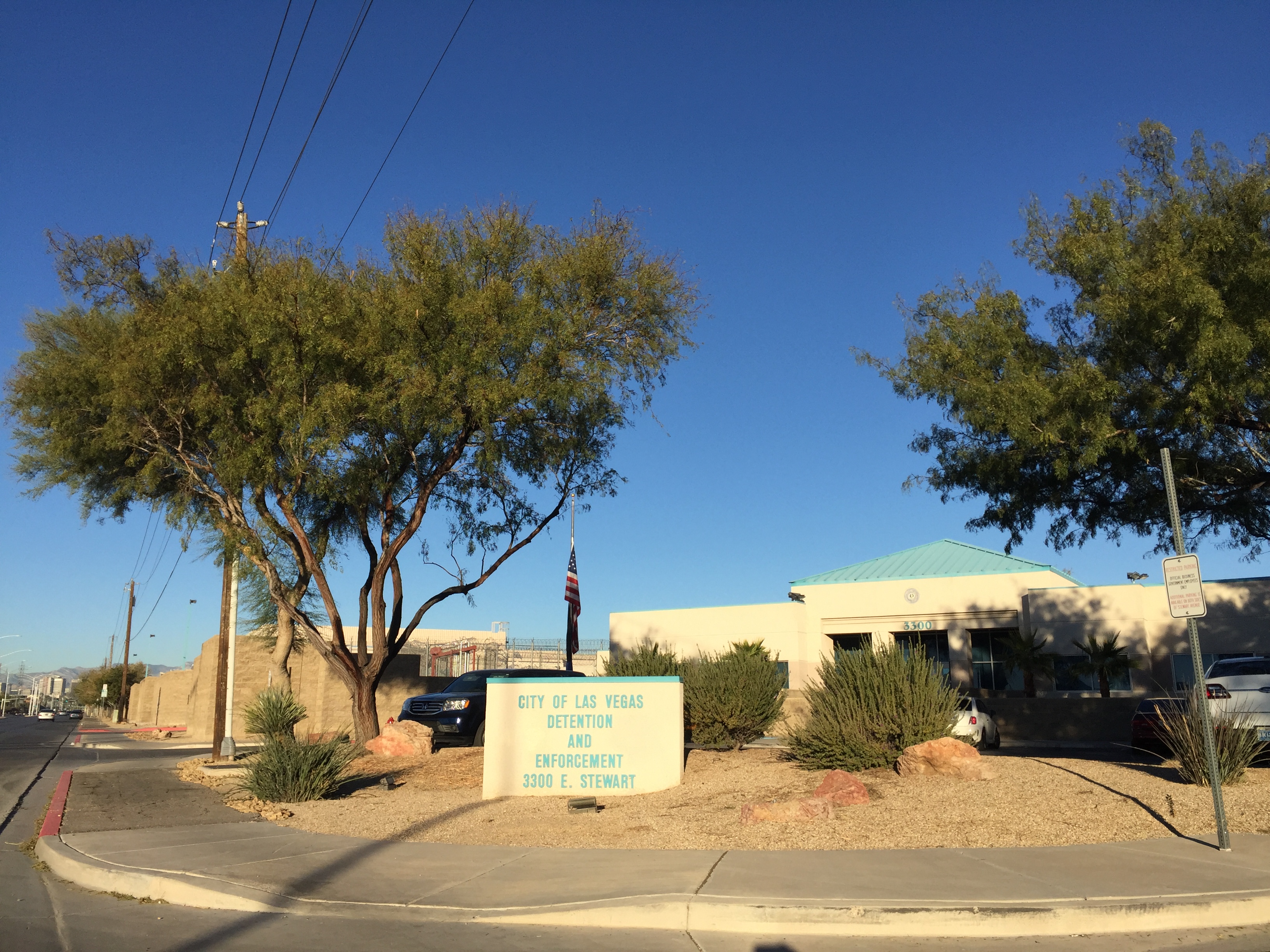 North Las Vegas Jail Accepts Bail Bonds Las Vegas
Also, see: North Las Vegas Jail
Local Jails in the Las Vegas Area
The major jails in Las Vegas are the City of Las Vegas Detention Center, Clark County Detention Center, and Henderson Detention Center. At the Clark County Detention Center (CCDC), you can post bail at the Pre-trial Services window, which opens for four hours a day. At the Henderson Detention Center, you can post bail at the proper court from Monday to Thursday during business hours, which start from 7:45 a.m. to 5:00 p.m. In most jails, processing bail bonds in Las Vegas and the release time ranges between 6-12 hours but may take longer the arrest takes place on a holiday or weekend.
Fast Las Vegas Bail Bonds Company
How to get an Inmate out of the local Jails
Whether whoever is in jail is innocent or guilty, what is important is getting them out fast. There are several options to consider
a. Hire an Attorney
You can hire an Attorney in Las Vegas, but you must have patience because the option is slow. It is a very time-consuming option because you have to wait until the attorney sees the judge and asks for a bail reduction or a release on his recognizance.
City of Las Vegas Bail Bonds
b. Pay the full amount
Although this option will cost you several thousands of dollars or more, it is a fast option. You will pay the bail amount to the court or the jail directly, and you can hire a reliable Las Vegas bail bonds company to complete the process at a small percentage fee.
c. Pay only 15% by purchasing a Bail Bond
This is the cheapest and best option, and it involves hiring a recognized and licensed bail bonds company for instance eBAIL. eBAIL covers the amount in full and takes on the risk of losing the case if the defendant does not appear in court. The company charges 15% due to this risk as allowed by Nevada law.
DUI Bail Bonds Las Vegas
Also, see: North Las Vegas Detention Center
How expensive is a Las Vegas Bail Bond?
Las Vegas Bail Bonds vary depending on the bail set by the jail. According to NV LAW NRS 697.300, the bail bond costs 15% of the jail charges, hence, if a jail sets a bail amount of $6,000, the bail bond payable is $900.
North Las Vegas Bail Bondsman
Are there payment options?
Different Las Vegas Bail Bonds agencies accept different forms of payment such as debit cards, credit cards, cash and various types of properties. eBAIL offers "little money down" and may also offer "no money down" with easy payments
Fast Las Vegas Bail Bonds Company
eBAIL is the best company in handling bail bonds Las Vegas. It is fast and takes only three minutes, online or by phone to cater to your bail bonds transaction. It is a reliable agency with a good reputation and is the only BBB accredited bail bonds company in Las Vegas. Bail Bonds in Las Vegas may be expensive to pay, but eBAIL guarantees easy payment plans on the 15% bail bonds fee required by the State Law.
Fast Las Vegas Bail Bonds Company